DOULA KEELIA
Postpartum support in the SF Bay Area
Fully vaccinated for COVID-19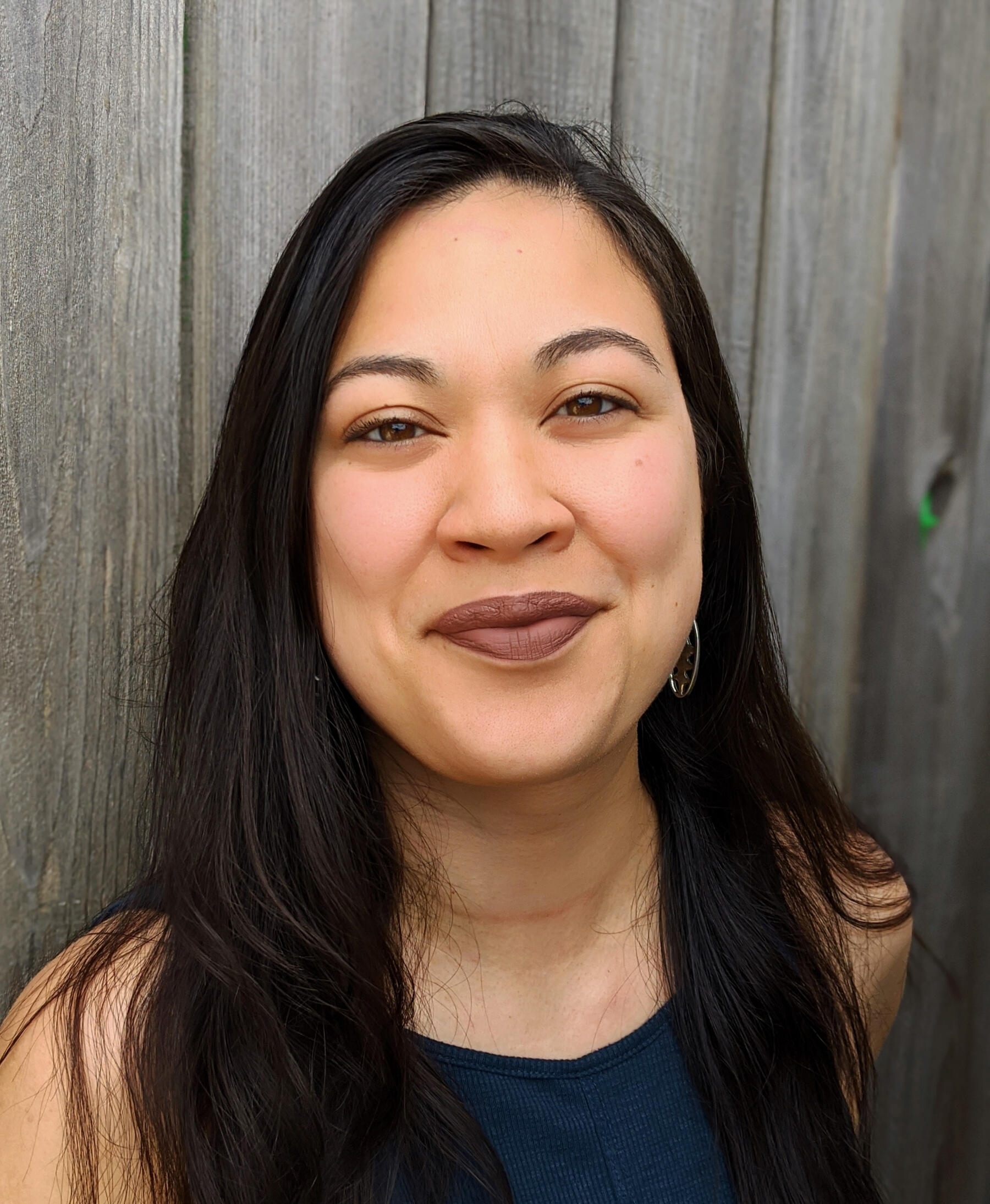 About
I use she/they pronouns. (What's this?)
I come from a long line of reproductive justice advocates, from my great-grandmother providing doula support in China, to my grandmother opening the first prenatal diagnosis lab in New York, to my mom teaching childbirth ed in our living room when I was a toddler.

As a reproductive justice advocate, I believe you deserve an empowering & celebrated parenting experience that affirms your background, gender, sexuality, body type, family structure and beliefs.

I've supported hundreds of families as they welcomed their little ones, and it would be a joy to support you as well.
---
Qualifications
Childbirth International Lactation Counselor Training | 2021
Renewed Red Cross Infant & Child CPR Certification | 2021
Up to date on all vaccinations including Tdap and COVID-19 (Pfizer) | 2021
WIC Breast/Chestfeeding Peer Counselor Training | 2020
Roots of Labor Birth Collective, Full Spectrum Doula Training | 2018
Boston Abortion Support Collective, Full Spectrum Doula Training | 2017
International Center for Traditional Childbearing, Full Spectrum Doula Training | 2016
23 baby cousins, 3 baby siblings, countless neighborhood little ones, and 1 baby of my own - all of whom have spent years in my arms, playing on my lap or sleeping on my chest.
Testimonials
"She made me feel safe and relaxed. She laughed with me and cheered us on. My mom told her, 'You are part of the family now,' and it's true." - Connor's mom

"Her aura, presence, demeanor is immediately and palpably calming. It's the same way a puppy makes you smile without even thinking about it. She's like a walking cup of chamomile tea." - Zev's mom

"I had difficulties finding a doula who was familiar with the LGBTQ scene enough to feel comfortable in my home. Keelia acquainted herself with everyone (and their pronouns) so she really felt like part of the family." - Soji's mom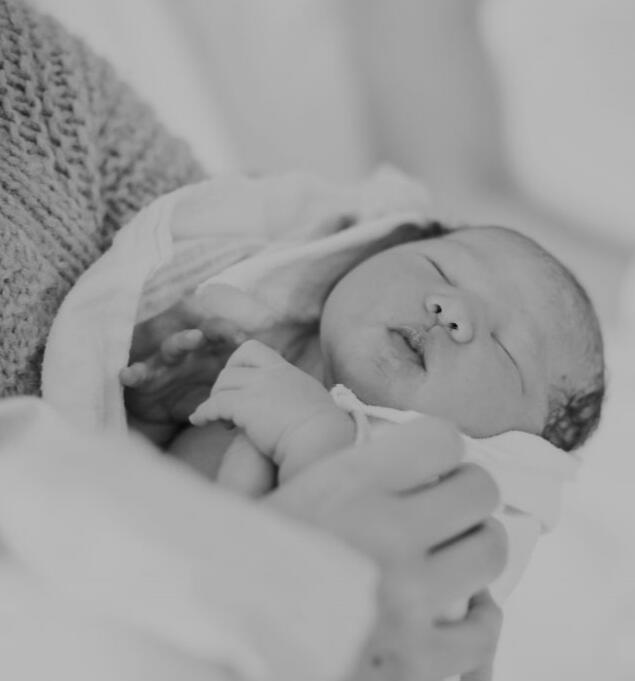 What do you need?
Maybe you're worried about the sleep deprivation.

Maybe you've never changed a diaper before, and you're hoping to find someone to show you the ropes before the baby arrives.

Maybe you're worried about going back to work after the baby's born.

Or maybe you've just heard that getting a postpartum doula is a good idea, and you're not quite sure how you'd like to be supported yet.

No matter where you're coming from, you're in the right place! I'm here to help.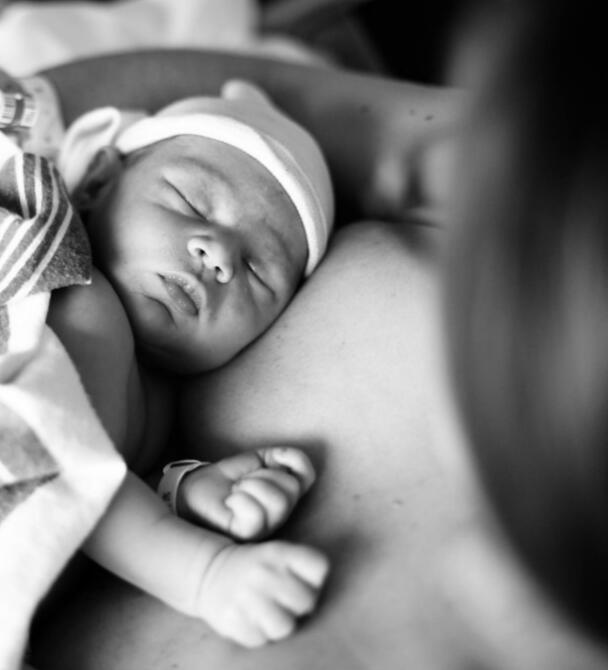 I want you to have the care and nourishment you deserve.
This work is personal for me. I saw the difference postpartum care made for my mom as we welcomed my baby siblings. Then after having my own baby, I was surrounded by the warm embraces, recipes, and comforting words of my community. I would love to gift that to you.

I want your body to feel nourished, and your mind and spirit to be honored and given the space to land in this new chapter.
My Offerings:
Preparation: Guidance on how to prepare yourself, your home, and your community for your little one's arrival. That might mean help setting up your registry, your diaper changing station, or a postpartum meal train.

Breastfeeding/chestfeeding & bottle feeding support: I'll help you avoid milk supply issues, nipple pain, thrush, low infant weight gain, etc. as I've been a trained lactation counselor since 2020.

Infant care: Soothing, swaddling, infant sleep, or anything else you want to know about how to take care of your newborn.

Babywearing: How do all the wraps and buckles really work?
Postpartum meal prep: Let's keep you warm, full, and healthy! We'll put together a menu of things I think you'll like, and things you already know you love. And if you're interested, I'd be more than happy to teach you how to make some simple, healing recipes for your family.

Massage: Your body is going through a lot. Massage (if you're comfortable with it) can help bring a little more ease to your day, and to your healing process.

Referrals: When you need something but don't want to become mired in the Google rabbit hole, I'll provide you with personalized recommendations for new parents groups, pelvic floor physical therapy, or anything else you might need. I have deep roots in the Bay Area birth & wellness worlds, so I'll be able to connect you with the best there is.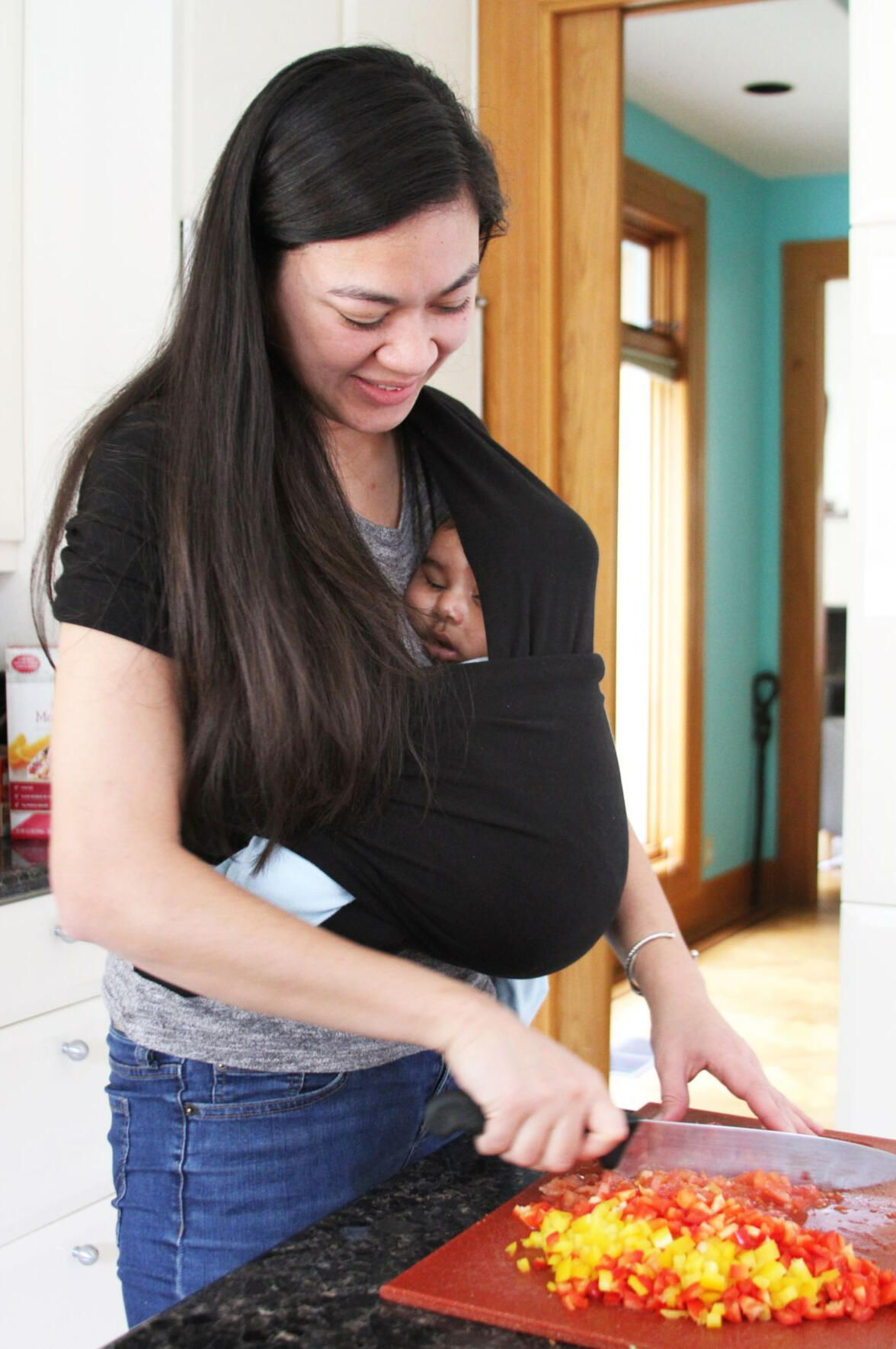 How does it work?
I'll stop by and we'll check in to see how you're doing. Depending on what you need that day, we might talk about how your body is feeling, or I might offer some guidance on those random baby questions that pop up ("Is this cradle cap? Is that normal?").

Other days you might want to hand off the little one to me while I do some food prep and you're able to catch a nap. And sometimes you may want to talk about how this whole parenting thing has been landing for you—while I give you a foot rub.
Pricing:
Forty Days Package
2 prenatal home visits if time allows (i.e. if the baby hasn't already arrived) to meet you, help you set up your home for the baby's arrival, and to give me a better understanding of how I can support you after the baby arrives. These visits can also include some childbirth ed, preparation for breast/chestfeeding, or an infant care 101 crash course.15 home visits during your first forty days. In the very beginning I'll stop by every other day to help you establish infant feeding and make sure you are well set up at home. When the time feels right (usually around week 3), we'll transition to home visits every few days until the final visit on day 40.Seeing you this early and this regularly allows me to better gauge what you and your family need, and keep a closer eye on how your healing is going and how your little one is doing.35 hours of postpartum care over 2 prenatal visits & 15 postpartum visits.Each visit includes all of the offerings listed above, with the addition of being on-call for any questions you might have (night or day) and bringing additional offerings of meals, teas, and snacks.
Offered to 1 family per season: $2400 total
A Little Help at Home
1 prenatal home visit, if time allows.Flexible 1-2 postpartum home visits per week, lasting 2-3 hours each, for as long as you need.Each visit includes all of the offerings listed above.
Charged hourly: $65/hr

A portion of all profits goes to Roots of Labor Birth Collective to support Black, Indigenous, and other birthworkers of color in Oakland, CA.
Contact
I would love to hear from you to see if we're a good fit.